MPThreazy MP3 Download Software
You Need MPThreazy if You Are A:
Music lover who doesn't have time to search all over for the tracks you love
DJ or party planner looking to quickly increase or diversify your music collection
Music producer or beatmaker trying to find the perfect sample for your next banger
Dance team instructor looking for tracks for your team to rehearse your routines to
Music collector who likes to keep your tracks organized but doesn't have time to do so
Jogger, gym rat, or athlete who needs to assemble the perfect playlist to train to
Transportation service driver (think Uber) looking to entertain your passengers
Over the road tractor trailer driver who needs to freshen your stale music collection
Music collector who prefers to use your computer instead of the phone
Performer in need of instrumental or karaoke tracks for audition or live performance
Person searching for a hard to find song from when you were a kid, or a certain remix
Fan of a stand-up comic and want all of his / her comedy routines at your fingertips
And many more. . .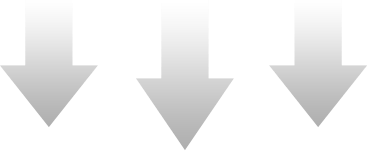 Search By Artist

Just input the artists' name and MPThreazy will find all video playlists that feature that artist, as well as all the songs on each playlist.  After you pick a song on the playlist from the dropdown menu, the song will start playing through your speakers for your listening pleasure and you will have the option to download it to your computer.

Download Song

Click the download song button and MPThreazy will extract the audio from the source and download to your computer.  MPThreazy keeps your audio organized with a file structure Artist Name > Playlist > Song Name, so you don't have to spend hours organizing your music

Download Playlist

One click playlist download.  Just click the download button next to the playlist dropdown menu and MPThreazy will download all songs in the playlist in their own folder, keeping them organized for you.

Download Collection

Download all songs from all playlists for a particular artist. Very powerful. (proxies recommended).

Download Song by URL

If there is a song you want that doesn't appear in a playlist, just input the Youtube URL in the search box and push start.  Designate the artist name, create a playlist name, and specify the song name and MPThreazy will download for you instantly.
So What is Your Favorite Genre?
Alternative
Blues
Classical
Comedy
Country
Dance
Easy Listening
Electronic Music
Folk
Gospel
Hip Hop
Indie Pop
Inspirational
Jazz
J-Pop
K-Pop
Latin Music
New Age
Opera
Pop
R&B
Reggae
Rock
Soul
World Music
Well now you can explore your favorites at the push of a button.
Monthly License
Full Functionality
Unlimited Downloads
Search Artist
Download Song
Download Playlist
Download Collection
Get song by URL
Get Monthly
Lifetime License
Full Functionality
Unlimited Downloads
Search Artist
Download Song
Download Playlist
Download Collection
Get song by URL
Get Lifetime
Annual License
Full Functionality
Unlimited Downloads
Search Artist
Download Song
Download Playlist
Download Collection
Get song by URL
Get Annual